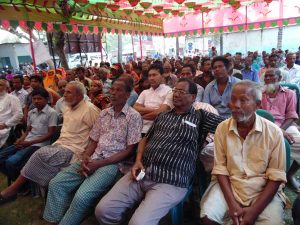 JSKS Organized "Community Dialogue to Prevent Violent Extremism at the selected Union Parishad where District and Upazila Administrations-GoB, Representative of Civil Society, Elites, Community Leader, Religious Leaders, Teachers, Youth, Women Leader etc. were present. The Dialogue Objectives are:
To roll out the PVE issue to the citizen of the respective union and disseminate the UP's plan to prevent PVE.
To generate response from communities in general, and individuals in particular, which is expected to result in commitment from participants to address Violent Extremism in a participatory manner.
To establish a functional relationship of LGEB/Citizen with Government Service Providers in a common bid to prevent violent extremism.